8 Ways to constantly improving yourself | Self-Development Tips |Ground of Success
Read Motivational Books:
Reading books is like getting the best advice from mentors. It should be in habitual to read more and more motivational books. Some books taught us the simple life lessons and sometimes they give us the solutions for all our problem or sometimes the power to optimize them. Motivational books let us face the whole life in a small piece of mind. Throughout history, it has been accepted that every successful person was fond of reading motivational books and hence they succeed.
Also Check: Best Self-Development & Motivational Books for 2019
Listen to Podcasts:
Fill the Gap of your life with Educational Audio Content. In today's lifestyle, visual knowledge is easier or better than theoretical knowledge. There's a lot of educational Audio available nowadays which not only fills the gap of our life but also teaches the lesson of life.
Take a Course:
Training and career course help improving the skill set of a person. It helps to boost the confidence knowledge, strategy and value of a particular persona. It helps in boosting the process mapping model of a person, also it helps in improving the cause and effect matrix model of a person's life. The advantage of taking a course is to enhance the failure mode and analysis of a person. Taking a course helps a person to get in touch with the basic models of self-development, career perspective and much more.
Be open to change: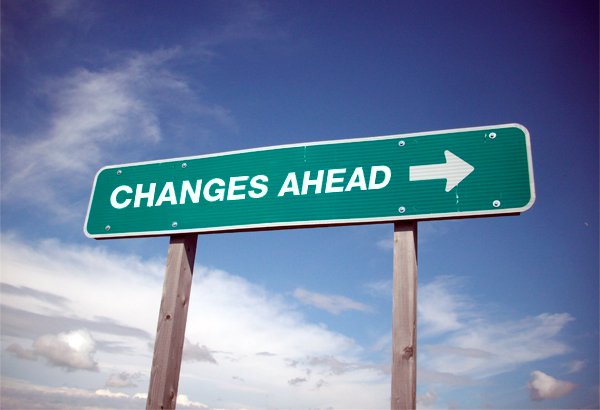 Time can't be seen but it lets us see many things. When I am ready to change, the world changes itself. Be Open to change clarifies that Being updated to time and get yourself change as per the situations, time, problems, solutions, and conditions to change. Most of the time It happens that we are not able to accept the change in yourself. But the most important factor of the self-development is to accept the changer in yourself. If each of the people will take the responsibility to change itself. The world can be seen as changes soon. Here the point comes how to accept that change in yourself and why. Take to understand it thoroughly. Sometimes when we don't accept the change it tries to hit us up. We depressed, we tensed and much more. Somebody said a very well line "Resisting the Change in Yourself is like resisting the LIFE itself". Let's read it again. One main reason we have found that why people refuse to accept the change in their life is that they attract unconditionally towards the comfort zone as they get older. Accepting the change in life is totally improving yourself in the lifecycle.
Practice Old Passions:
People are getting distracted as far as they are getting older. One Concern is that "Passions has no age, passion has no status". When you try to follow your passion, you become familiar with the life cycle. "FOLLOW YOUR PASSION & DREAMS, DO SOMETHING THAT EXCITES YOU". The way you think is the way you begins to implement. Right now if you think if you're the most knowledgeable person in the world. You start acting like the same. It's not something like that. What exactly people need to do it. Find your passion. Get Massive Hustle for this & Try to Turn Your Passion into your profession. Because the way you're thinking is the way you start becoming an all-time favorite and passionate person for that particular passion you have followed.
Get around the community:
When the point Self-Development comes into play, the most important factor which you need to have a community and get yourself enrolled in a community where people push you to be stronger. Try to be DOER, not a THINKER. "Ground Of Success" is here to get you introduced with the factors which people need to know for their self-development. Either you build create or find a community that creates an exponential impact on your life. Community can be built anywhere, Somewhere on social media, somewhere at your work areas and somewhere you put on. A simple impact for a better community. "SIT WITH WINNERS, THE CONVERSATION IS TOTALLY DIFFERENT".
Work towards a Goal:
"GOAL": A word which the whole world contains in. Life without a goal is like a journey without a destination. Life is as simple as you can't even see. The things that you need to do is SELF_BELIEVE. When We set a goal, we have now made a direction to the journey of our destination in life. When we start a task with a goal-oriented work, the chances of becoming successful in that task is even higher. Today lets learn with us: How to gets focused on our goal and neglect the distraction in life. When you work on an unwanted goal, the positive results cannot be expected there, because you have to follow your passion in order to achieve that goal in life. It's not only how to achieve your goal, but the most important factor to learn for self-development is also how to stay focused on one thing until its done.
Get Feedback and Critique:
A task is which is completed successfully, is actually incomplete without feedback and critique. What exactly the critique is. Critique is something detailed analysis and assessment report of something. When we start a particular task, it is required to collect the desired feedback of it to know the pros and cons of that particular thing. Same goes with us in our life. When we are working on a goal in our life, we have to take the initiative for conducting the feedback with ourself in order to compare the results of expectation v/s results. Self-Development can only be achieved by self-learning based on life feedback and critique.
"Ground of Success" Wish You Loads of Success everyone. Keep Sharing | Keep Motivating| Keep Inspiring.